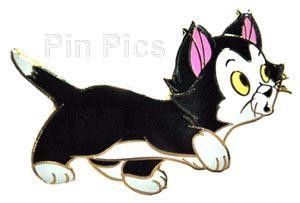 Figaro
is a kitten who first appeared in Disney's 1940 film "
Pinocchio
". He would later become
Minnie Mouse'
s cat in the Mickey Mouse Universe. He has had a rivalry with
Pluto
for years. He is a black and white cat with a yellow face, black nose and yellow eyeballs. He has also been friends with
Cleo
the goldfish,
Pinocchio
the puppet,
Jiminy Cricket
, Pinocchio's conscience and
Gepetto
, who is Figaro's original owner.
Ad blocker interference detected!
Wikia is a free-to-use site that makes money from advertising. We have a modified experience for viewers using ad blockers

Wikia is not accessible if you've made further modifications. Remove the custom ad blocker rule(s) and the page will load as expected.